Guitar Ensemble
The TJC Guitar Ensemble performs a wide variety of classical guitar literature. They perform throughout the East Texas community and have been featured performers with the East Texas Symphony Orchestra and at the Texas Guitar Festival. The ensemble has also traveled internationally to perform at the Royal Place in Spain. Admission is open to guitar students by audition.
Piano
If you choose the piano as your primary instrument, you will study a variety of established repertoire with your applied lesson professor. You will perform from your assigned repertoire each semester on student recitals and performance juries. In addition to solo performance opportunities, you'll be offered collaborative performances through piano ensemble, where you will study duet literature and develop accompanying skills. Enriching performance experiences are also available through TJC's jazz bands, which travel and perform extensively throughout the region.
Strings
Our string program is our newest music offering at TJC. You may study violin, viola, cello, double bass, or electric bass as your main concentration within a music degree or as a secondary instrument in a private lesson setting. Ensemble opportunities include instrumental chamber ensembles for classical stringed instruments, wind ensembles for double bass, and jazz ensembles for electric & upright bass.
How to Join
The first step to joining any TJC string or piano ensemble is to fill out the information form below. You'll be contacted shortly with details on requirements and auditions.
Faculty
Guitar Faculty
Frank Kimlicko
Mr. Kimlicko holds a Master of Music degree in guitar performance from Southern Methodist University and a Bachelor of Music in composition from the University of North Texas. He has studied additionally at the University of Chicago, Hartford and Duquesne University. He was also a student of the world-renowned guitarist Pepe Romero. He has performed with the famed 1 O'Clock Lab Band at UNT, the Dallas & Fort Worth Symphony Orchestras, The East Texas Symphony Orchestra and the Dallas Civic Opera Orchestra. Notable awards include the Piper Professor Award, the Thomas H. Shelby, Jr. Excellence in Teaching Award and the Mattie Alice Scroggin Baker Master Teacher Award. Mr. Kimlicko teaches applied guitar and guitar ensemble, sophomore theory and ear training.
Piano Faculty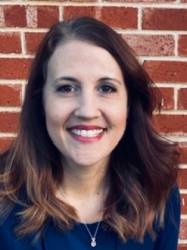 Stephanie Johnson
Stephanie Johnson, currently serving as a professor of music and piano at TJC, has served as an adjunct professor for TJC since 2006. Maintaining a private piano studio in Tyler for over 25 years, Mrs. Johnson has actively served as a member of the Music Teachers National Association, Texas Music Teachers Association, and East Texas Music Teachers Association where she has held many offices including that of President, Treasurer, Piano Ensemble Coordinator, and Grant Writer. Mrs. Johnson graduated summa cum laude from East Texas Baptist University with a degree in All-Level Music Education, a Master of Arts degree from the University of Texas at Tyler specializing in piano pedagogy, and certification in Suzuki Piano books 1-2. Mrs. Johnson teaches a variety of ages and identifies most with Dr. Suzuki's philosophy of "Never hurry, never rest." Mrs. Johnson's favorite hobby is learning, and she values hard work, determination, the ability to learn from the process and savoring good music.
Charles Praytor
A native of Texas and an alumnus of TJC, Charles Praytor earned associate degrees in music and English from TJC. He completed his education at the University of Texas at Arlington, where he earned a bachelor of music and a master's degree in piano performance under the direction of John Solomons. Upon graduation, Praytor returned to East Texas, where he was hired as a Professor of Piano and Music at TJC. He is active in the East Texas arts community as a music director, accompanist, adjudicator and performer.
String Faculty
Shane Almendarez
Adjunct String Professor
In addition to teaching his private studio, Mr. Almendarez performs with the Longview String Quartet, Evergreen Strings and the Longview and Marshall Symphony Orchestras. He earned his Bachelor of Music Education and Master of Music in Viola Performance degrees from Stephen F. Austin State University.
Phil Rumbley
Adjunct Bass Professor
Mr. Rumbley performs actively with the Green Acres Celebration Orchestra, Longview Symphonic Band and the Jazz Connection. He holds a Bachelor of Arts degree from UT Dallas and a Master of Music Education degree from Tarleton State University.